KeepAble is a knowledge and resource hub, focused on bringing Wellness and Reablement to life by curating national and international resources for home care providers.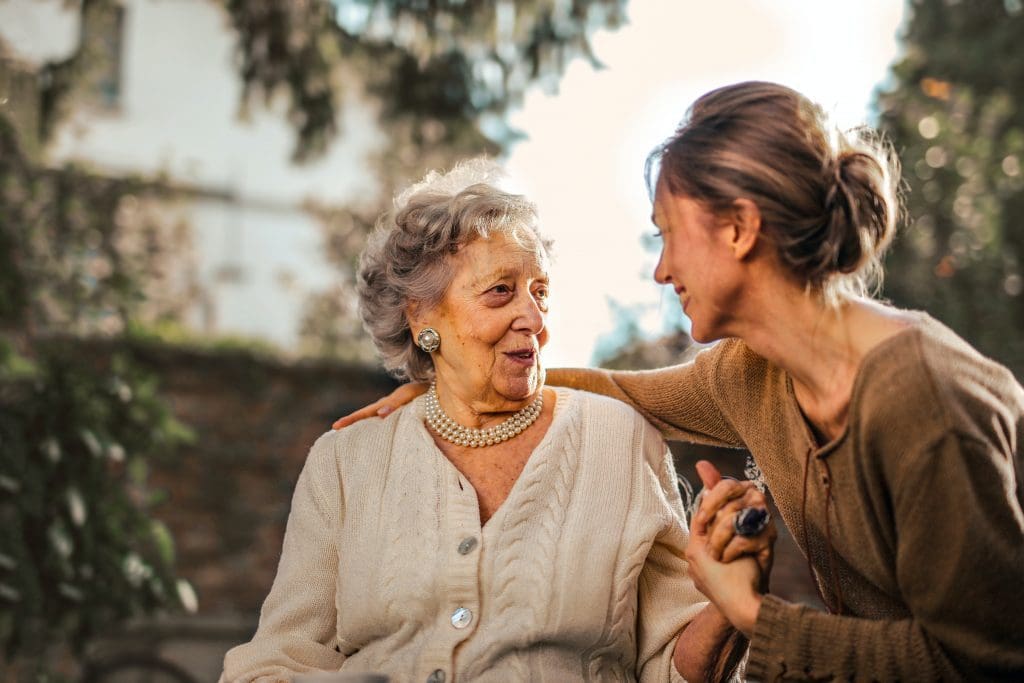 Reframing Ageing
Here you will learn more about Wellness and Reablement, including:
What are my responsibilities as a home care provider?
How do I adopt it and what steps do I take?
What is the evidence to support this approach?
What outcomes can be measured to know that it has been successfully implemented?
Resources for Home Care Providers
Here are some useful resources to help your organisation deliver Wellness and Reablement.
Board presentation – Why 'every opportunity matters'
From board members to volunteers, it's important that all staff understand Wellness and Reablement. This presentation was designed by industry experts to help explain why every opportunity matters.
To view the presentation as a pdf with speaker notes, click on the graphic.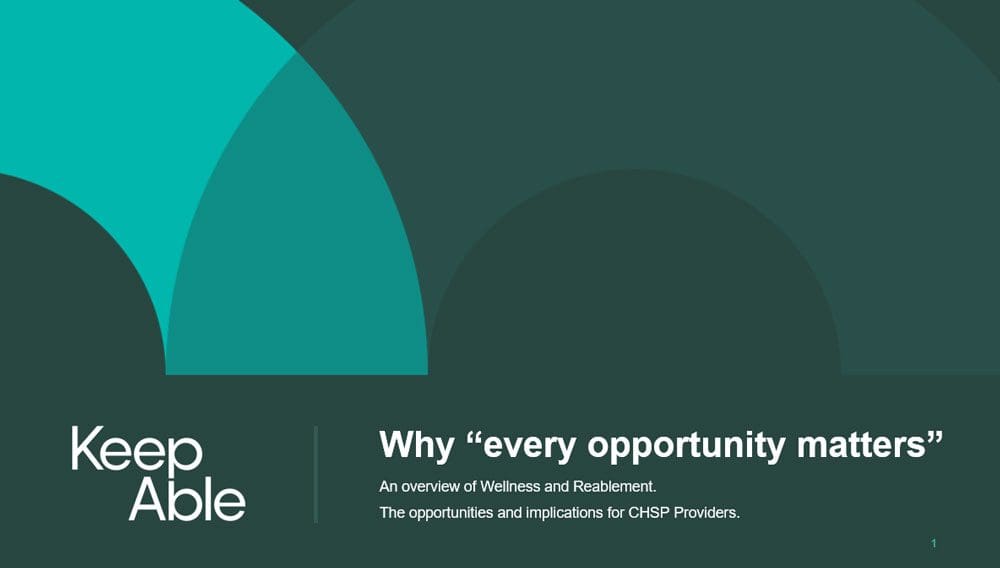 If you liked this resource, why not register with KeepAble to receive more news, resources and updates as they are developed.
More content of interest for Homecare Providers
In our 'For Home Care Providers' section, we have a variety of information, tools, and resources you may find useful. Below is a sample of our most popular items. Click on a heading to view the article.
Personal Perspectives
Read some more personal aspects of Wellness and Reablement. Click on the cards below to read more.
Personal story – Moving is good for us

We all know moving more is good for us and the people we support. We know that we need to be more active but sometimes it can be difficult to get started. Sometimes it's just about moving a bit more every day in whatever way works for each person. Take a moment to watch this great video about Sue and her determination to keep moving every day in a way that worked for her and has put her back on her feet. 

Small things can make a big difference

An Aged Care Assessor went through some of the common everyday activities that Claire and her husband were managing in their homes such as showering and dressing. It was during this process that Claire and her husband realised that there were some simple things they could do using small items of equipment, that would make their lives easier.

Getting out and about to reconnect

After he stopped driving, Stan decided it was time to get some help to be able to reconnect with his family and friends using a mobile app and public transport. Read about his story here