Below is a selection of the most frequently asked questions from Home Care Providers around the Wellness and Reablement approach. If you have other questions you wish answered, or you would like to learn more about a specific topic, please use our 'Contact us' form below.
FAQ from Home Care Providers
This is a popular question asked from home care providers. People want to live independently in their homes for as long as possible. The Wellness and Reablement approach encourage people to continue completing their daily activities and maintain the skills required to live independently. Likewise, Wellness and Reablement approaches can also help older people regain skills after a setback, through a short-term targeted approach. Activities can be related to the physical, emotional or cultural needs of clients.

Our article Aligning business and care models to succeed highlights the elements for consideration in both business and care models when implementing Wellness and Reablement within an organisation.  

Our board presentation has been developed to provide a brief overview of the Wellness and Reablement approach.  You can download the PowerPoint presentation below.

Prompt provision of aids and equipment will enable your clients to become familiar with its use during the reablement period. Low-risk assistive technology can often be found in local pharmacies, supermarkets, and hardware shops. See our guide 'Making Choices, Finding Solutions'.

Find out more about At and use our Support Worker Tip Sheets to familiarize yourself with low-level AT and learn how to support your clients using it.  

The Wellness and Reablement report template for the 2018-2019 year required data relating to: – the development of support plans – acceptance and frequency that short-term support was recommended by assessment agencies; – the proportion of service delivered on a short-term or episodic basis and examples; – proportion and examples of clients who developed new skills/capabilities concerning physical, cognitive, and social connections; – challenges with implementation of reablement approach. An annual desktop review of Wellness and Reablement practices was announced in the 2020-2022 CHSP Manual as an additional reporting requirement.

Support plans are an important communication tool between the client and CHSP staff. To ensure they are effective, service providers should: – review the client's assessment outcomes and support plan; – break down the broader goals in their support plan into achievable steps and strategies that will assist the client to reach their goals; – review and update a client's needs change.

It is important to understand why a client's family is not keen to implement a reablement support plan. Often, family members are worried about the risks involved if their loved one wishes to continue completing their daily activities. They must understand the approach of giving the client every opportunity to be as independent as possible in their daily tasks. When appropriate, families need to be reassured that risks have been minimised and the following will occur:
● staff will work alongside the client and provide encouragement and assistance where required;
● functional assessments and modifications to how a task is performed, strengthening programmes, aids, and equipment that increase capacity to complete tasks.
● environmental assessments and modifications to minimise risks involved in performing tasks.

You must discuss and understand what the client sees as being disrespectful about the Wellness and Reablement approach. The philosophy which underpins the Wellness and Reablement approach expands across all cultures. For example, if a person continues to do the everyday activities they are able to do, or they work on rebuilding their abilities after a setback, in turn, they will enhance their ability to remain living independently for longer. Both Wellness and Reablement are focused on an individual's goals and abilities which aligns with being inclusive of the diversity of older people according to their needs.

An effective way to guide and enhance the skills of support staff is to work alongside them and provide coaching while they are working with clients in the community. Providing real-time guidance and feedback can improve the experience of the worker and increase the potential for the client to achieve their goals.
Find the resources you need on KeepAble
Check out our 'Links to resources' page here to find all our free and available downloadable resources.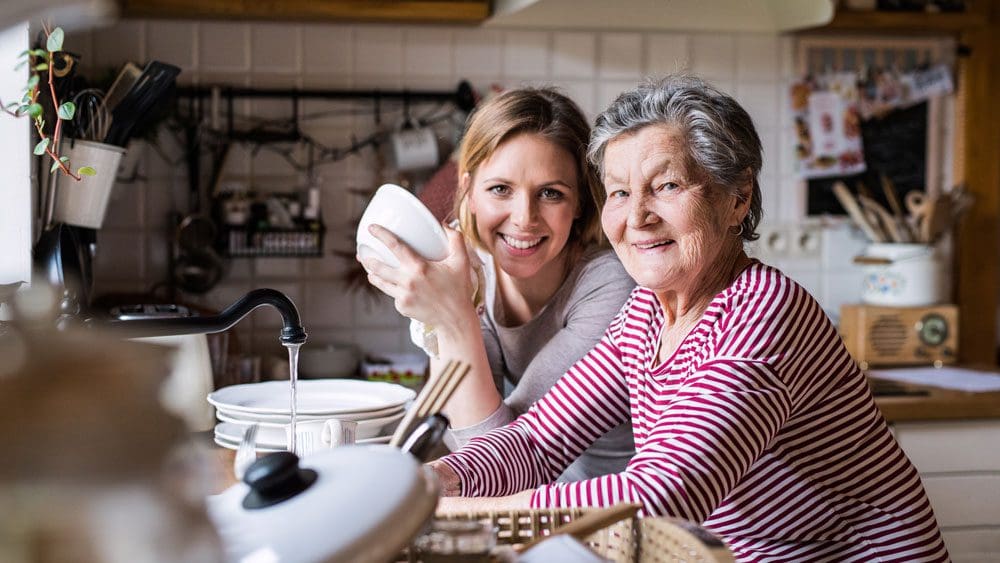 Resources for Home Care Providers
Here are some useful resources to help your organisation deliver Wellness and Reablement.